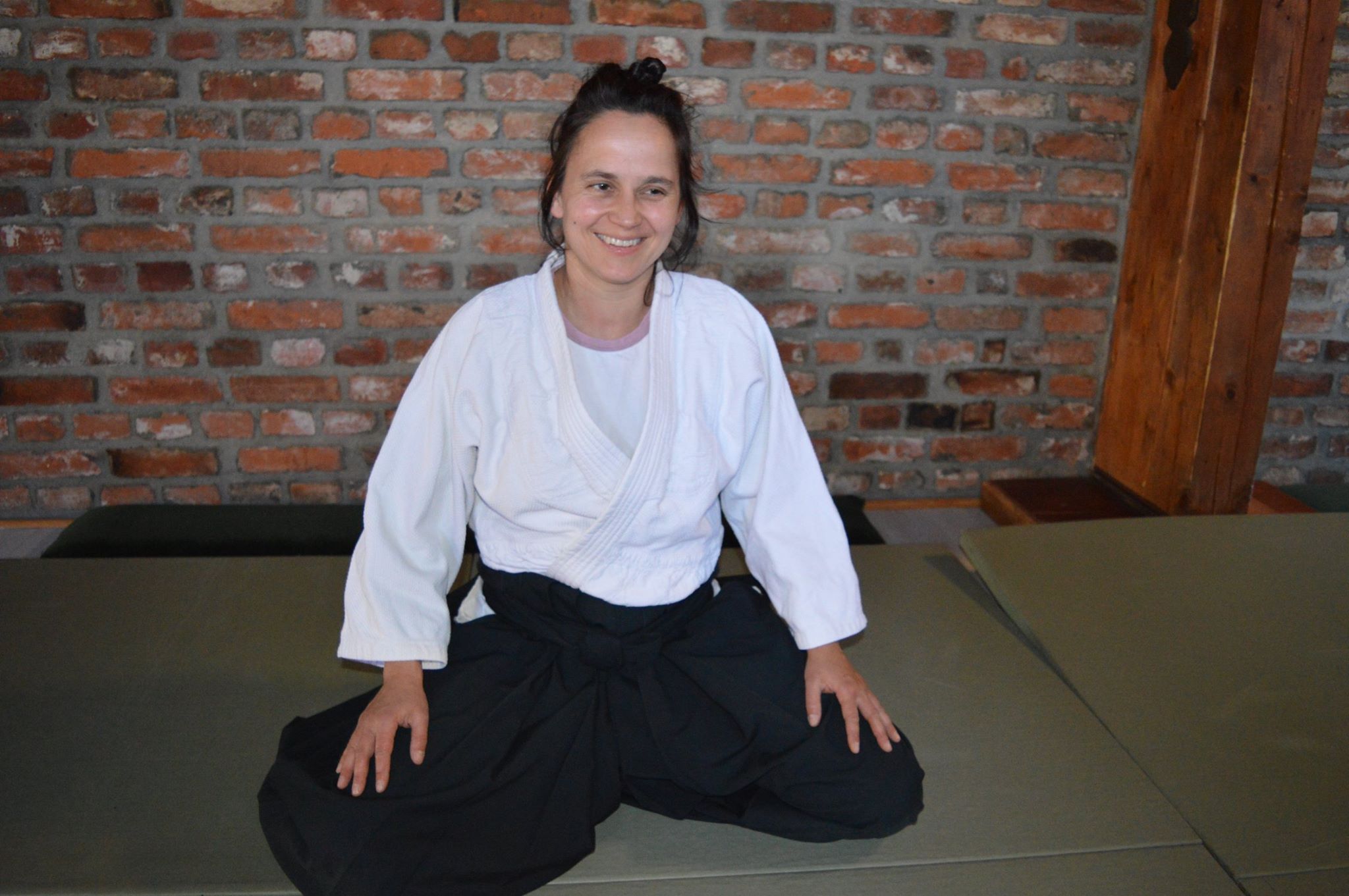 Ishlar Smolny
is an Aikidoka (2. Dan Aikikai Tokyo), freelance pianist und piano teacher. She has been working with kids und teenagers for several years. She practices Aikido in the Kokoro Aikido Dojo in Berlin and also has strong ties to the Kikentai Dojo in Berlin, where she regularly teaches mainly self-defense courses for girls between 10 and 15 years.
Of late, she has created an Aikido group for kids in Märkisch-Oderland. From this, the idea for a real dojo in Strausberg was born. In 2016, this project finally culminated in Dachoyama Aikido.
Experience
Ishlar will convince you mainly with her open and honest manner. But she has a wide range of experience in Aikido and as a teacher.
20+ years of Aikido
Aikikai Nidan, internationally recognized
extensive teaching experience in Aikido
Professional piano teacher